Yoga & Fitness at Sender One LAX
We offer yoga for all skill levels and a fully equipped fitness area for all your cardio and strength-building needs!
In-person, in-studio classes are back!
All yoga classes are included with active memberships and day-use entry (day passes and punch passes).
Acro Yoga
Acro Yoga is a practice that combines the dynamic wisdom of acrobatics with the awareness of breath and balance of yoga and the healing, loving nature of Thai massage.  Working with one or more partners, these three disciplines are fused into sequences of inversions, flows, and balances.
Restorative
Restorative Yoga focuses on relaxation, not stretching. Through the use of props, the body is placed in comfortable and fully supported postures that allow the muscles to completely relax. Postures are held for extended periods of time, allowing you to completely rest the body, mind, and nervous system. This meditative practice helps cultivate a needed balance between body and mind, while also dissolving any mental and physical tension. Restorative yoga strives to help you find peace and calm by providing a respite from a busy lifestyle.
Core Conditioning
One of the most crucial components to training for climbing is developing a strong core. This 30 minute, quick but intense weekly class will combine traditional core exercises with movements from yoga and pilates to strengthen your body in a challenging, well-rounded workout. Besides preparing you to send your projects, a strong core can also help to prevent injury and maintain good posture.
Early Bird Yoga
This early morning general flow class provides a gentle and invigorating start to your day. The emphasis is for a full-body experience combining stretch and breath work with Hatha (held), Vinyasa (flow), and/or Yin (stretch) yoga poses.
Intro to Strength Training
This is a 60-minute series that occurs for 4 weeks, where every week includes core + gym etiquette tips. This course is designed for people with little or no strength training experience. You will be introduced to basic movement patterns and exercise variations, as well as learn how to use different gym equipment and build your own workout. After completing this course, students will be able to confidently use the fitness area to supplement their climbing at Sender One.
Please Note:
You have to sign up for all four dates.  Unfortunately there are no drop ins for certain classes so this is a one-month commitment.
This class is not included with Membership, but Members do receive discounted pricing. 
Mat Pilates (All levels)
Mat Pilates is done on the floor using a yoga mat.  Mat Pilates utilizes breathing patterns, specific exercises performed in a controlled, precise manner, and your own body weight as the primary source of resistance to build core strength and spinal stability. Learn to activate your deep core muscles in each movement for optimal strength.  Pilates improves muscle tone, body balance, spinal support, low back health, sports performance, and body-mind awareness.  Pilates is a safe yet highly effective way to strengthen, stretch, and streamline your body and improve performance in your daily life.  Appropriate for all levels, modifications given for beginners, pregnancy, and physical limitations.
Morning Power Vinyasa
Power Vinyasa is an energy building class linking breath to movement that will build strength, endurance, and concentration. The emphasis is on the flow from one posture to another connected by the breath, and may include creative, advanced sequencing and transitions focusing on alignment, breath, and dynamic movement. Follow the teachers' intuition and creativity as they guide you through a sweaty flow.
Strength and Stretch
This is a class geared towards creating balance, freedom, and tone in the body. We will build heat in the body through core, legs, and shoulder girdle stability work for 30 minutes. This will be followed by 30 minutes of deep guided stretching, putting our focus on releasing tension in the body as well as finding new length in our muscles. This is a great class to prepare your body for the day or as a pre-climb warm up!
Stretch for Climbers
Mobility is one of the keys to peak climbing performance, and stretching can aid in recovery and injury prevention for climbers of all levels. Whether you're trying to climb your hardest or just take good care of your body, this class is for you. We'll practice stretches for the entire body, focusing on the areas that climbers will benefit from the most, such as hips, hamstrings, and shoulders. No previous yoga experience is required.
VINYASA FLOW (VARIOUS LEVELS)
Vinyasa Flow Yoga is an evolving form of traditional Hatha yoga that focuses on integrating breath and movement, awareness and alignment, strength and flexibility. Through flowing sequences, students of our Vinyasa Flow classes enjoy a dynamic and energetic atmosphere, allowing them to reach new levels in their yogic practice. Vinyasa classes are best if you are already physically active, comfortable with the basic yoga postures, and appreciate a healthy sweat.
Vinyasa Flow 1 (Beginner)
Vinyasa Flow 1/2 (Beginner)
Vinyasa Flow 2 (Intermediate)
Vinyasa Flow 2&3 (Advanced)
Vinyasa with Inversions
Have you ever thought about changing your perspective and exploring the world upside down?! Or perhaps challenge your idea of what is possible?! This class will help yoga students practice trust, patience, confidence, and inner core strength to achieve various inversions and arm balances.
Inversions and arm balances are a collection of yoga poses that focus on balancing our weight on our hands and arms. We will begin by first going through a simple yoga flow and various drills to create warmth and prepare the body. From there we will progress into a peak inversion or arm balance pose. Each pose will be broken down and explained in depth. Props will be used to support and help students advance their practice. Get ready to build better balance, strengthen your body, and vitalize your mental focus!
Yin Yang Yoga (All Levels)
This is a deeply relaxing practice of supported poses, guided relaxation, yogic breathing, and an extended savasana (which means "final resting pose"). This meditative practice cultivates a necessary balance between one's body and mind while also dissolving any physical and mental tension. This is a great choice for a student of any level who is seeking to reduce some of the harmful effects of stress.
Yoga Fundamentals (Beginner)
If you are new to the practice of yoga or coming back from a long break, this class will bring you back to the fundamentals. We will explore the basic stretches and sequences as we link breath to movement. This class will be gentle and informative to build to a stronger practice. Let's begin your journey!
Yoga Sculpt (All Levels)
Yoga sculpt is an all levels, full-body workout that incorporates hand weights, cardio bursts, and core workouts combined with common yoga postures found in traditional yoga classes that will sculpt every muscle group. A perfect balance of mind and body, providing a calorie and fat burning workout and the many mental benefits of yoga. This upbeat and energetic class will get your heart pumping and blood flowing. You will work up a good sweat so make sure to bring a small towel and water.
Fitness features
The fitness gym is a full-featured facility designed to support a well-rounded workout.
12-foot tall rig that allows for six different stations including squats, bench press, deadlifts, & more.

Free weights: Dumbbells & plates

Cardio equipment: Treadmills, ellipticals, AMTs, seated bicycles, upright bicycles, and rowers.

Cable machine

Diverging lat rowers

Prone leg curls.
Things to Know
Are masks required?
Masks are highly recommended, but not required. Learn more: reopening updates.
What should I wear?
A shirt that's a little bit fitted works best for yoga.  Any comfortable exercise pants or shorts will do.  No shoes or socks.
Do I need to bring a mat?
If you're headed to your very first class, don't worry about bringing a mat if you don't have one — we offer free rental mats!  As you keep going to class, or if you're practicing at home, you may want to invest in your own mat.
Do you have showers?
Yes, we do! We also provide towel service, so if you forget one, we have you covered!
Do I have to reserve a spot online?
As class size is limited, it is highly recommended that you reserve your space for your class in advance through our online booking platform. However, you are welcome to "walk-in" and check in with the front desk to see if a class has spots open. Please arrive 10-15 minutes early! 
Studio Etiquette & Late policy
Please silence cell phones or turn them off
Please arrive a few minutes prior to the start of class to allow time to check-in
If you arrive more than 7 minutes late to class, you will be asked to participate in a later class for your own safety
Please keep conversation low when another class is in session
Every student is required to check-in at the front desk or via the MINDBODY APP
Please remove shoes prior to entering the studio
Please wipe down mats at the end of class, but leave them out to dry
Please replace all props and blankets to their proper cubby
Cancellation Policy
All cancellations for yoga and fitness classes can be made through the RGPro Connect App or by contacting our Customer Experience staff. If you cannot make a class, please cancel in advance to free up a spot for someone else.
Kelly Smith
Kelly is a yoga instructor and general outdoor enthusiast. Passionate about many things, yoga enhances all of her hobbies which include: surfing, sailing, gardening, and playing tug-of-war with her Aussie shepherd Ziggy. She was certified at the Tamal School of Yoga. In her classes, you can expect a well-rounded practice touching on strength, flexibility, yoga philosophy, and meditation. Her hope is that after class, you'll leave feeling like a better version of yourself.
Lenie Ramos
Lenie is a native Angeleno and calls the South Bay home. She's a surfer, mom, yogi, and forever student. In 2015, Lenie completed her 200hr training with Tamal Dodge then continued her education at Wanderlust with teachers and mentors; Joan Hyman, Clio Manuelian, Schylar Grant, Noah Mazé, and Annie Carpenter. She found a love for Yin Yoga, then trained with mentor Bianca Fearon through Yogaworks' Apprenticeship Program. Lenie is an RYT-500hr teacher with training in Vinyasa and Yin yoga. She enjoys teaching a strong alignment-based vinyasa or a deep stretch yin class that brings awareness to the body and the breath. Through mindful sequencing and peak poses she encourages you to explore your true self, find your center, so you can walk away feeling strong and balanced. Come join her in the studio or share some waves with her in the ocean!
Haylee Nichele
When she is not performing Haylee Nichele can be found climbing the walls of Sender One. She was introduced to rock climbing in late 2018 where she fell immediately in love with the sport. Coming from a professional dance background Haylee loves to be challenged mentally and physically. She has taught and trained dancers for many years where she has severed as an adjunct faculty member at Loyola Marymount University and guest taught at NYU, CalArts, and The Juilliard School.
Haylee received her BFA from The Juilliard School where she studied Anatomy, Alexander Technique, conditioning for dancers, classical and contemporary dance forms, and many other somatic practices. In 2011 Haylee became certified in Dance for Parkinson's Disease where her journey in finding healing movement began. In early 2018 she became Pilates Mat certified, this is a new journey and she is happy she can share it with the Sender One community!
Kristine Calderon
Kristine's yoga journey started at her local gym. I got hooked after seeing so much growth in my practice, the positive changes in my physical body and mind. I then started an in-home practice where I did yoga challenges on Instagram and eventually went on to hosting a few challenges. I wanted to further expand my knowledge in yoga so I started practicing at CorePower, where I got my yoga sculpt and 200hr power yoga certifications. I then went on to teach Yoga Sculpt at Back For Yoga and CorePower, now I'm here and feel super humbled to be able to lead such a strong, enthusiastic group of climbers/yogis through their yoga practice.
Cat Hamilton
Cat grew up in the San Fernando Valley and was involved in a lot of athletics, but the high impact of traditional sports left her with recurring tendonitis that made even walking for extended periods of time a painful challenge without the help of orthotic braces. When Cat was in college, she learned about a procedure that could help her walk without the braces, and following the surgery she decided to start practicing yoga to improve her balance and mobility during her recovery. The mindful movement practice allowed her to build strength steadily and get in touch with an inner stillness in a way that she had never experienced before. She wanted to share with others what she had found in Yoga through teaching.
When completing her 200 HR teacher training in Vinyasa Yoga in 2013, one of the teacher trainers introduced her to AcroYoga and she fell in love all over again. It was all she wanted to do! The next step was obvious: become an AcroYoga teacher. Since completing her AcroYoga International teacher training in Rio De Janeiro in the Summer of 2018, Cat has been teaching classes and workshops all over the world, across 4 different continents, all while working full time in Post Production for reality and documentary TV. When she's not sharing the practice internationally, or helping make broadcast television, she's here at Sender One offering instruction in AcroYoga.
Katie Bay Woodbury
It was in her search for a physical practice that Katie began her journey with yoga. Her background in gymnastics and dance created an immediate connection to the asana practice, but it was the impact yoga had on calming and focusing the mind that really fostered her yoga passion.
Katie completed her 200hr training at Source of Yoga in Los Angeles with Caroline Kliebl and her 300hr training at Zuna Yoga in Bali with Everett Newell.
Her belief is that through yoga we gain strength and vitality, eliminate weakness and train the body and mind to overcome obstacles. When we become more conscious on the mat we take that awareness off of the mat. We start to treat ourselves and others with more respect, a loving energy, and an interconnected spirit.
Greta Recinto
Greta's classes are infused with a nourishing experience to help heal for a solid mind & body connection. She holds a vibrant space to grow, center yourself, and stretch your mind for a healthy and balanced lifestyle. Greta is a positive-spirited soul, a life lover, and an innovator. She takes a holistic approach to healing and is committed to uplifting, giving back, and living life to the fullest. Greta is ERYT certified and pursuing her Master's of Social Work. www.yogawithgreta.com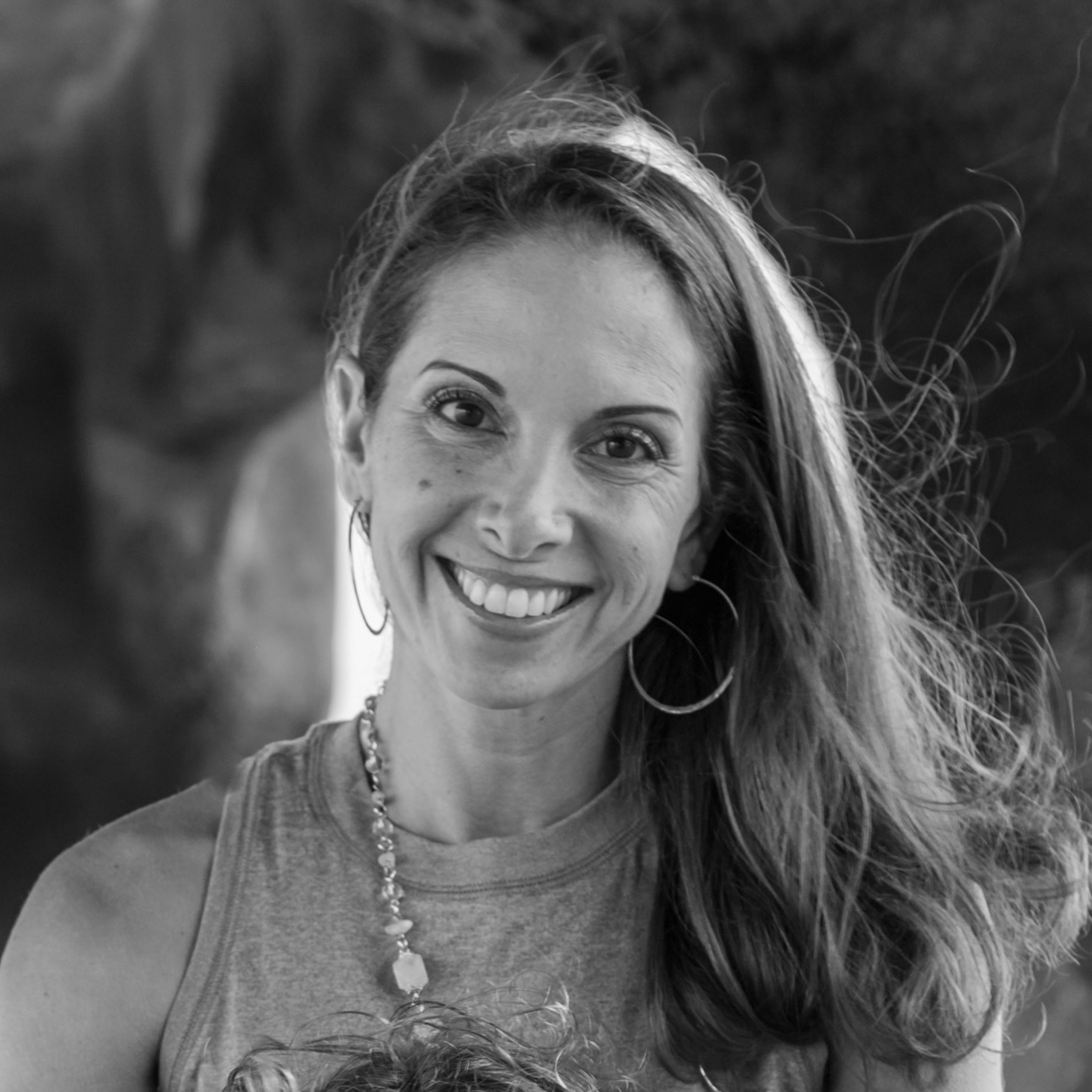 Keren Carvajal (SUB)
I began my yoga journey when I was 18 years old. I had never even considered trying yoga, but a friend had convinced me to check it out. From that moment, I knew yoga would become part of my life. I was hooked. Yoga challenged me in ways that I didn't know was possible. When it came to physical movement, I was always taught that I had to run faster, lift more, jump higher. Never did anyone challenge me by having me sit still, calm my mind, and focus on my breathing. Since that serendipitous first day I began practicing yoga, I have enjoyed and appreciated every time I am fortunate enough to come to my mat. Four years after beginning my yoga practice, I started teaching yoga. And over 20 years later, I find myself loving yoga more and more every day.
I completed my Level 1 and Level 2 yoga certification through Baron Baptiste, and I specialize in teaching Power Vinyasa flow. For me, yoga is not just about the physical practice... it is a way of life. In my classes, we will not only work hard, but also play hard. We will find that beautiful balance between challenging the body, challenging the mind, and flowing gracefully through movements. My classes will challenge you mentally and physically, but will leave you feeling calmer, more centered, and empowered to accomplish anything.
Alex Martynowicz (Sub)
Alex received her 200hr Yoga Teacher Training under the guidance of Tamal Dodge at Yoga Salt, after practicing yoga for over a decade. She loves teaching Vinyasa Flow classes that link breath to movement. In addition to teaching yoga, Alex is also an herbalist from the School of the Sacred Wild, as well as a Behavior Analyst by day working with neurodiverse children and families. Alex aims to empower her students in their own yoga practice through intentional adjustments, with a mindfulness-based approach that infuses Acceptance and Commitment Therapy (ACT). Alex's goal is to teach in a way that builds joy and leaves students having discovered something new about themselves or their own capabilities.
Taylor Friedlander
Taylor took her first yoga class the summer before going to college and did not have a good time. "Why do people do this?" she wondered. At the same time, she noticed that afterward, her body was less tense and her mind was more clear. Intrigued by the effects of yoga, she continued going to classes, even though they weren't very fun (at first). Slowly, yoga went from being a chore to something she enjoyed, and which she would eventually come to love. After about ten years of practice, she pursued her 200-hour and 300-hour teacher trainings in Mysore, India. Taylor now loves sharing the knowledge that was passed on to her and looks forward to helping you develop your practice.
Michelle Mitchell
Michelle's athletic career started when she joined a youth soccer team at age 5. She grew up playing soccer, tennis, and swimming, and started going to the gym with her dad when she was 10 years old. Since then, she has loved to explore different ways to move her body, from yoga, to running, to body surfing, to climbing.
She loves learning about all things health and fitness, and she loves coaching people. Michelle received her undergraduate degree in Human Biology from UC Santa Cruz and is an ACE Certified Personal Trainer. She specializes in youth fitness and sports performance and is currently in a Master's program for sport psychology. Her goal is to help people grow, reach their goals, and prioritize their health so that they too can move their bodies with confidence.
Ryan Jhono (SUB)
Ryan is a lifelong athlete: being A lifelong martial artist, competitive dancer, OCR Athlete, and buddhist practitioner made yoga a natural fit. He completed his 200hr Yoga Teacher Training under the tutelage of Newton Cambell and Mark Devenpeck at Triad Yoga in Irvine California after several decades of practice, and has studied many forms of yoga from the hatha traditions to Kundalini Yoga. He loves the grounding and centering qualities of yoga, while at the same time yoga nurtures the innate strength, suppleness and vitality that is in all of us no matter the age or body type. In the end he believes yoga is for and and begins where you are and that's where your journey begins.
Nicole Abou-Rjeili (Sub)
Nicole received her RYT-200 Hour certification from the YogaWorks Teacher Training program where she was able to study under renowned instructor Chrissy Carter. Here, Nicole developed her teaching style of an "alignment-based flow," vowing to truly teach yoga asanas through proper posture and positioning. She teaches yoga in the hopes of instilling a deeper understanding of mind-body awareness in all of her students. She has been practicing and enjoying yoga for over 10 years, with more intensive practice during her time at NYU, after attending various studios in NYC. She became inspired to teach yoga due to her forever evolving knowledge in learning to be more open and accepting, both mentally and physically.  In her free time, Nicole enjoys other fitness activities as well, including running, biking and Pilates/Barre. She would like to go on to receive her RYT-500-hour training in the near future, while her long-term goals involve discovering new yogic principles and traveling the world. Nicole Abou-Rjeili received her Bachelor of Arts from NYU and her MBA from Zicklin School of Business
Ryan Martinez
Ryan started practicing yoga back in college as an alternative workout on rest days. Soon after he started to realize not only the physical but the mental and spiritual benefits of yoga. From there he spent many years practicing a variety of styles including vinyasa, yin, Iyengar, Hatha, and acro yoga. Curious to learn more for his personal growth and to lead others, Ryan pursued his 200 RYT certification. He truly believes that yoga is for everyone and hopes students leave his class feeling strong, balanced, and inspired.  When he is not on his mat, he can be found climbing the torch or outdoors exploring nature.
Sarah Yovovich (AcroYoga Sub)
In addition to carefully cultivated intuition and a life-long fascination with bodies, health, and emotion, Sarah has sought out a number of educational and work experiences that give structure and greater strength to her talents.
Here are a few of the more relevant highlights: 2004 Graduate of Chicago School of Massage Therapy 760 hour program (now Cortiva) 2010 Graduate of the Thai Massage Circus (advanced Thai massage training in Laos) 2008 Level 1 and 2014 Level 2 AcroYoga Teacher Certifications from AcroYoga.org Ongoing apprenticeship in Chinese Medicine with Sarah Vosen, L.Ac (since 2010) 2009 Anusara Yoga Immersion with Noah Maze, Marc Holzman, Tiffany Frazer, Tara Judelle 25 years professional experience teaching and tutoring, including 8 years coaching gymnastics (students ages 4-72), 11 years teaching AcroYoga and yoga, 15 years tutoring a wide range of subjects (math, physics, history, writing, drama), and working as a T.A. at Northwestern University's Center for Talent Development, and at the College of the University of Chicago.
Imari Meyer
Starting her yoga journey in August of 2014, Imari originally came to yoga as a form of exercise and flexibility training. After taking her first class at a local yoga studio, she immediately fell in love with the meditative quality yoga harnesses, as well as the mind-body connection it gives the practitioner. Imari completed her 200 hour Power Yoga training in April of 2015 and is an experienced registered yoga teacher (E-RYT) with Yoga Alliance. She is well-versed in multiple styles of yoga and body mechanics to best serve her students. Imari has led many teacher trainings to facilitate practitioners' growth and is enrolled in programs for continued education to offer up-to-date yoga asana technique, cueing, hands-on assists, and injury management/prevention. Visit her on instagram @imarimeyer to stay connected and be a part of her mission to ignite others' souls as a gateway to freedom!
Greg Wallace (Acroyoga Sub)
Since 2017, Greg has taught AcroYoga all over the US and Japan. He specializes in fancy footwork to create beautiful, flowing movements in acrobatic partnership. He is excited to share his passion for Acro at Sender One.
Get full access to climbing, yoga, & fitness with a Sender One Membership!