the content
An update on the Sender One Westwood bouldering gym
We're excited to announce that after 2 years of delays from COVID and city permitting, construction on our Westwood bouldering gym is finally underway. Just as UCLA students are returning to campus this fall, we're making progress on turning the Mann Festival Theatre, which closed back in 2009, into a beautiful climbing gym. 
Sender One Westwood will feature 10,000 square feet of climbing, yoga, and fitness. This space will even include an upstairs mezzanine dedicated to climbing-specific training, including equipment like adjustable training boards.  
Progress in building up this gym is especially meaningful, as our CEO and co-founder Alice Kao (UCLA '01) fondly remembers watching movies at the Mann Festival Theatre during her time as a student. With these nostalgic memories, her excitement for the new gym opening is mixed with some sadness in seeing the historic theatre go. 
We are so proud and feel fortunate to have the opportunity to be part of the growth of Westwood Village while building up the future of rock climbing as a community and as a sport. Follow along for more updates via our website and social media platforms. For more information and Sender One Westwood, visit this article from the UCLA newsroom and this blog post!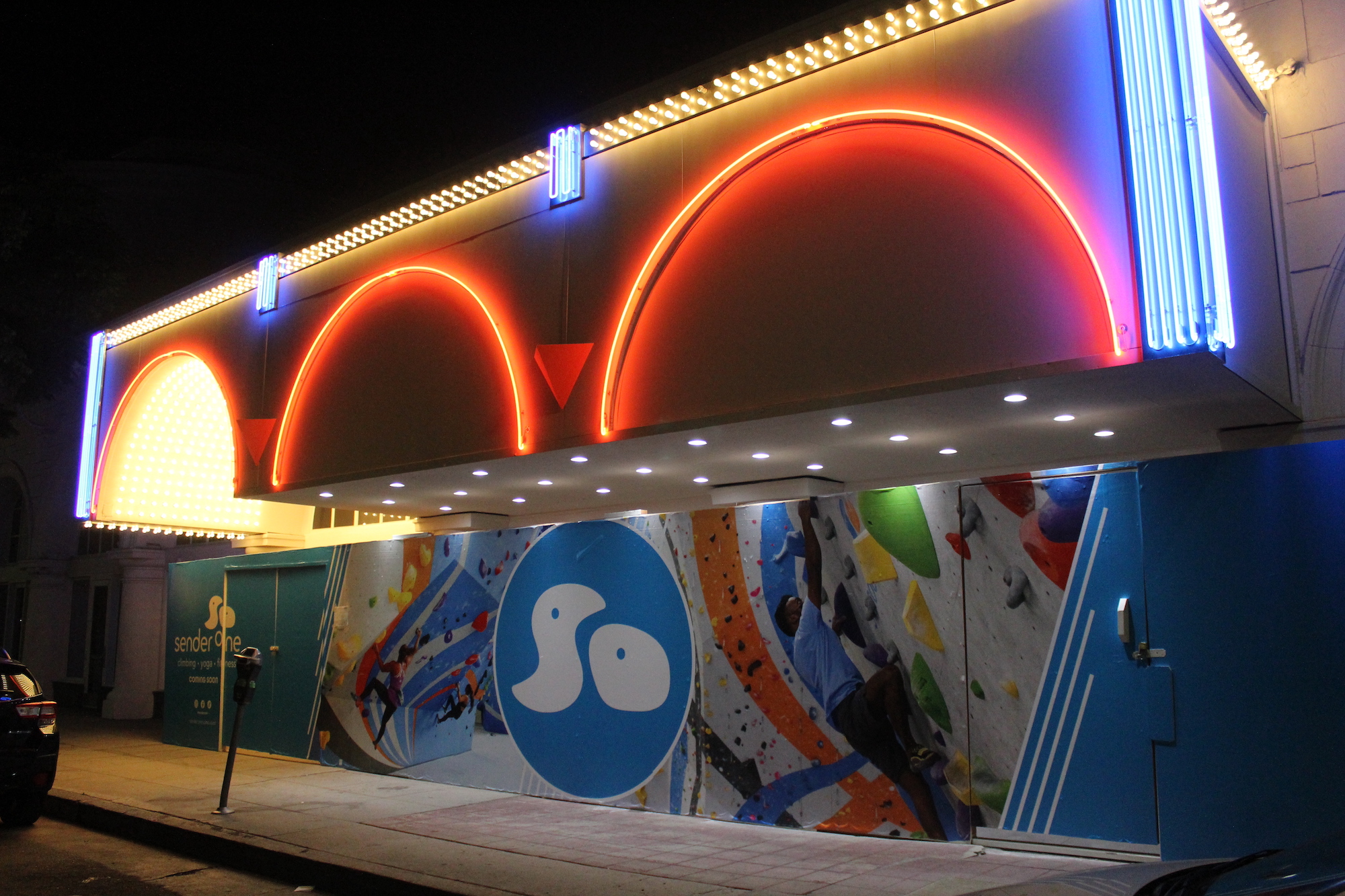 Mini update on new Sender One locations… 
In other news, Sender One Lakewood is about to go into permitting! We hope to start raising the roof early next year with an expected opening in late 2023. In the meantime, Sender One Huntington Beach is still slated to open in 2024. Thank you for being a part of our community and growing with us!