Vaccine mandate in effect 11/6/21. Masks are required at all times regardless of vaccine status.
HOLIDAY HOURS:
CLOSED Thanksgiving Day | 8a-8p on Black Friday
READ COVID-19 UPDATES (10/8/21)
Make the most of your first visit to Sender One
Whether you're a first timer or a seasoned pro, we offer unique experiences for all climbers!
First Time Climbers (Ages 14+)
Bouldering is climbing without a rope on shorter walls. All you need are a pair of climbing shoes and chalk if desired. No experience is necessary, but here are some things to keep in mind:
Warm up properly.
Be mindful of your surroundings and those climbing around you.
When you're done with a boulder problem, either climb down (recommended) or if you decide to jump away from the wall, tuck your arms in and land on your bottom while rolling onto your back in one motion.
Have fun!
Intro to Bouldering
Designed to provide first-time climbers with the tools they need to have a successful day on the wall. This class will go over climbing basics such as how to use your climbing shoes effectively, how to avoid over-gripping, establishing efficient movement, and basic body positioning techniques.
No experience necessary! Please book a class in advance.
5-Punch Pass w/ rentals
First-time visitors or Intro to Movement students only. Limit 1 per person.
Only available for purchase on the day of your first visit or after your first Intro to Climbing class

Expires 60 days from the purchase date

Waives initiation fee ($59) when you sign-up for a membership

Non-transferrable, non-refundable
Experienced Climbers
If you're new to Sender One, but not to climbing, here are some tips to help get you on the walls right away!
General House Rules
Climbs follow the same colored holds
Boulder problems finish with two hands on the last hold
Holds under the tag are fair game
Volumes are on only if they are the same color as the climb
Aretes are on and cracks are off unless otherwise noted on the tag
Discover and connect with other climbers!
Looking for new climbing buddies?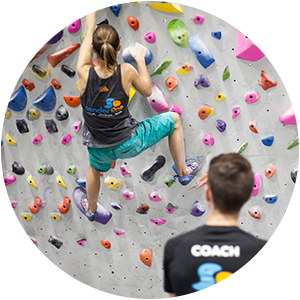 Interested in learning more about our kid offerings?
We are in the process of developing our Youth Programs to better serve the Playa Vista families and community. Please complete this inquiry form and we will contact you when our Youth Programs are ready to be in session!
Online Waiver
Everyone who enters the facility must fill out an online waiver.
Complete the waiver ahead of time and save time at check-in.
Sender One Playa Vista
12775 W. Millennium Suite 4-140A,
Los Angeles, CA 90094
Mon & Fri: 10am - 10pm
Tues, Wed, Thurs: 6am-10pm
Sat: 10am - 7pm
Sun: 10am - 6pm